Benefits of taking this course:
Are you a stylist who has noticed that more and more potential clients are looking for stylists who can offer services for people with curly textured hair? They also look for stylists who can use products that contain "clean" or "natural" ingredients, but you don't know where to start.
Are you a consumer who is new to the textured curly hair community? Are you totally overwhelmed with terms like CGM, Pre-Poo, No-Poo, Low-Poo, Porosity, etc...? Ready to give up on your curls and straighten your hair?
If you answered "Yes" to any of these questions you will greatly benefit from taking this course. Textured Hair Care 101 will give you the introduction you need to service new clients or maintain your own curly hair as you continue on this curly hair journey.
PURCHASE THE TEXTURED HAIR CARE 101 COURSE TODAY!
"After all those years of struggling and being challenged by what I viewed as unruly hair, I have learned that my curls are worth fighting for."
What You Can Expect from the course
Overview description
Introduction
Welcome to Textured Hair Care 101, your guide to understanding textured hair.
The Natural Hair Movement
Overview of The Natural Hair Movement and how it impacted the textured hair community.
The Curly Girl Method
Method created to help curlies learn how to properly take care of their hair.
Healthy Hair Regimen
Four key components to Healthy Hair.
Textured Hair Styling
Step by Step stylist demo for styling textured hair.
How to Read Ingredient Labels
Overview of key components of any product and how to interperet ingredient labels.
Key Ingredients of Natural Hair Products
Key components of specific products used to maintain curly, textured hair.
How to Choose the Right Products for Your Hair
Specific instruction of how to choose the right products for a variety of curly hair types.
Common Terms
Understanding Common Terms used in the curly hair community.
By the end of the course, you should be able to...
Identify common styles for textured hair


Determine the four key components to healthy textured hair
Understand the basics of reading ingredient labels on hair products
Identify types of products that work best for various hair textures
Understanding terms frequently used in the curly community
Have a working knowledge of protein/ moisture balance
Have A working knowledge of key ingredients and benefits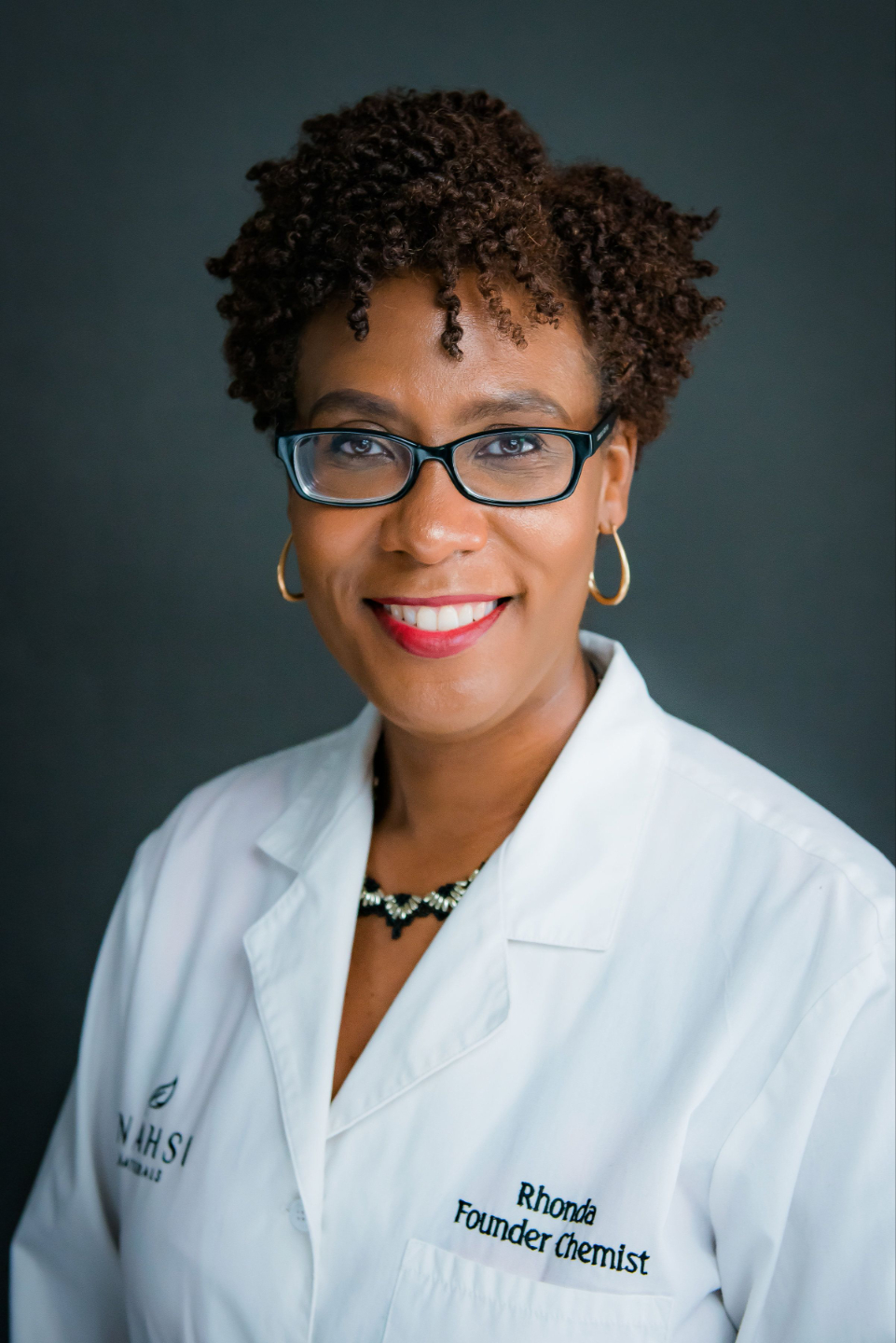 Meet Rhonda
As a chemist and educator Rhonda was a member of the team that helped with the development of Suave Shampoos and Conditioners as well as the first clear stick for Degree Antiperspirant/Deodorant, while at Helene Curtis (Unilever).
She has a Master's in Secondary Science Education and taught high school chemistry. Rhonda has over 18 years in the industry as a chemist and formulator.
Rhonda has been rocking her natural curls for 22 years and her goal is to help people all over the world to embrace their natural curls.